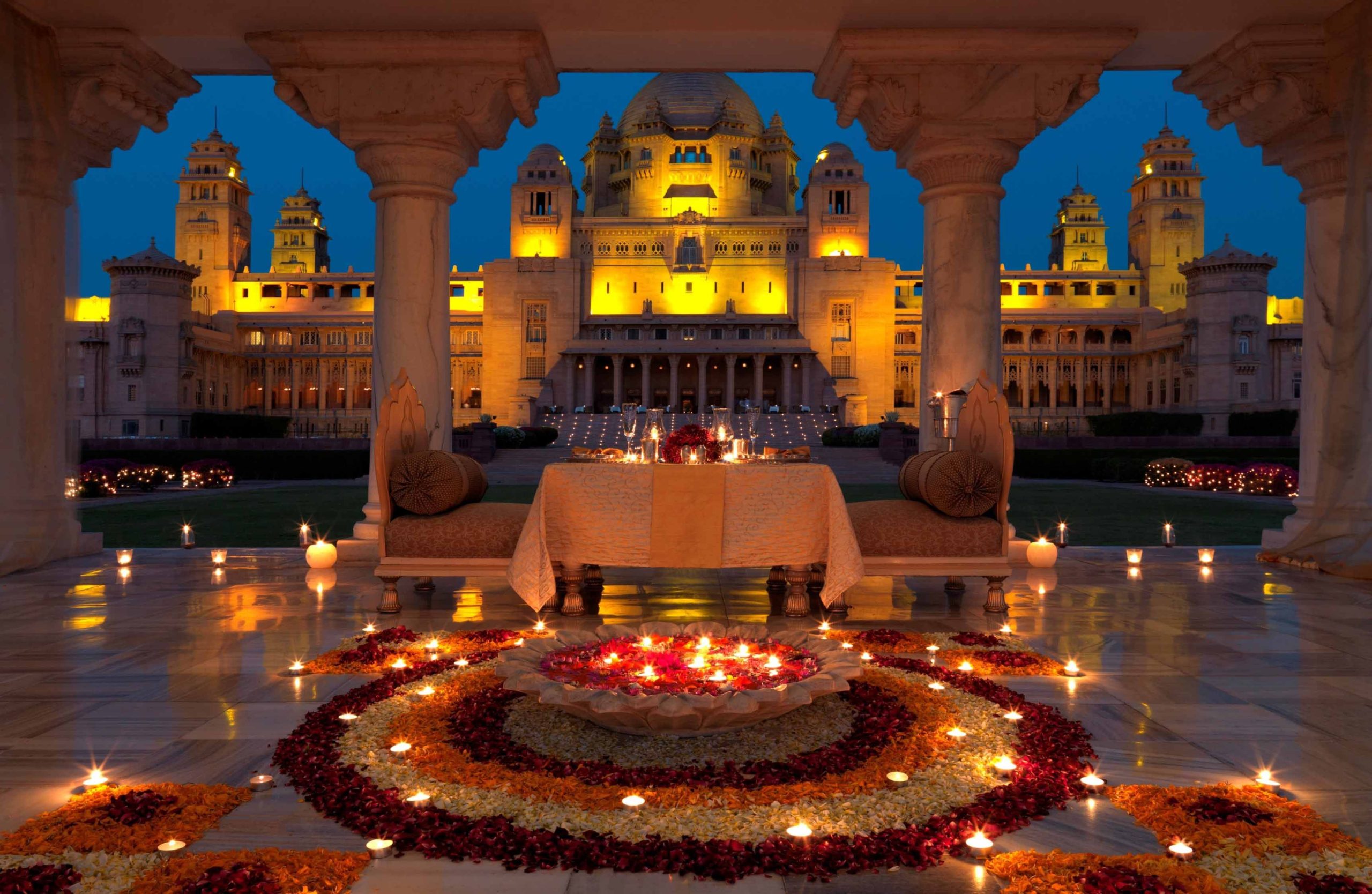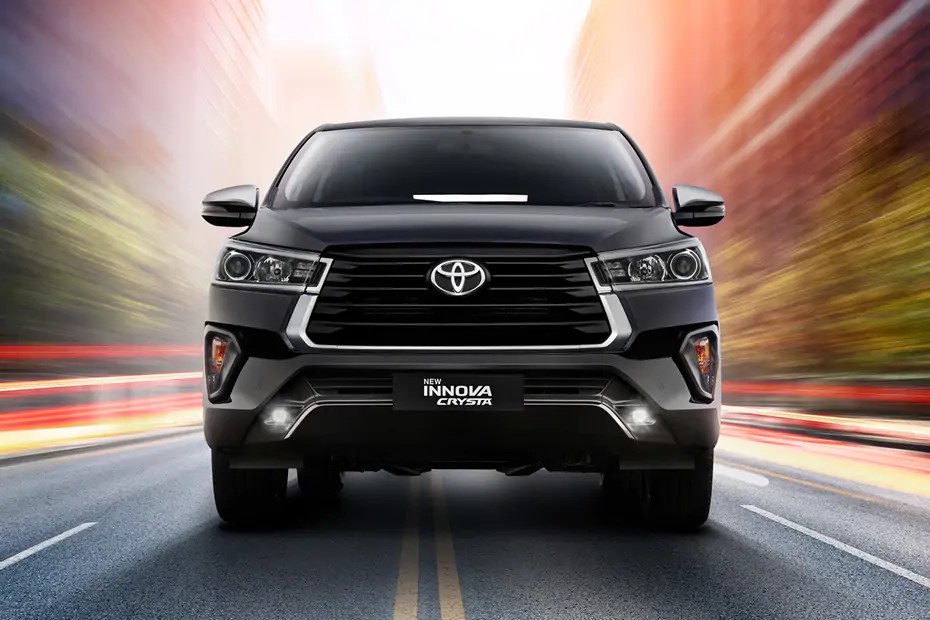 image_processing20200629-20358-v0dhto
Best Cab & Taxi Service In Jodhpur
Welcome To Jodhpur Cabs Taxi Service
Looking for a reliable and convenient cab service in Jodhpur? Look no further! Jodhpur Cabs Taxi Service is here to cater to all your transportation needs. Whether you need a cab for local travel or a long-distance journey, we have a fleet of well-maintained taxis ready to serve you. Our taxi service in Jodhpur operates round the clock, ensuring that you can book a cab at any time that suits you. With just a few clicks or a phone call, you can secure your ride with us. We prioritize your safety and peace of mind, which is why we have implemented a secure transaction facility for hassle-free payments.
At Jodhpur Cabs, we take pride in providing exceptional service at competitive rates. We understand the value of your time and budget, and we strive to offer the best cab service in Jodhpur without compromising on quality. So, why wait? Book a cab with us today and experience a seamless and delightful travel experience in Jodhpur.
To explore the wonders of Jodhpur and beyond, our cab service is at your disposal. Our experienced and professional drivers will ensure that you have a comfortable and enjoyable journey. Whether you want to visit the bustling markets, taste the local cuisine, or immerse yourself in the heritage of the city, our cabs will take you there.
Taxi Hire Services
When you hire a taxi in Jodhpur from Jodhpur Cabs Taxi Service, you can expect a professional and courteous driver who knows the city well. Our drivers are experienced and well-trained to ensure your safety and provide a pleasant journey. They will take the best routes to your destination, saving you time and making your travel experience efficient.
---
Maruti Swift Dzire
Mid Size Economy Car (AC)
Passengers: 5 (including Driver)
Rs .11(300km min)/km
Swift Desire is a cheap auto rental for car rental services.
---
Book Now
---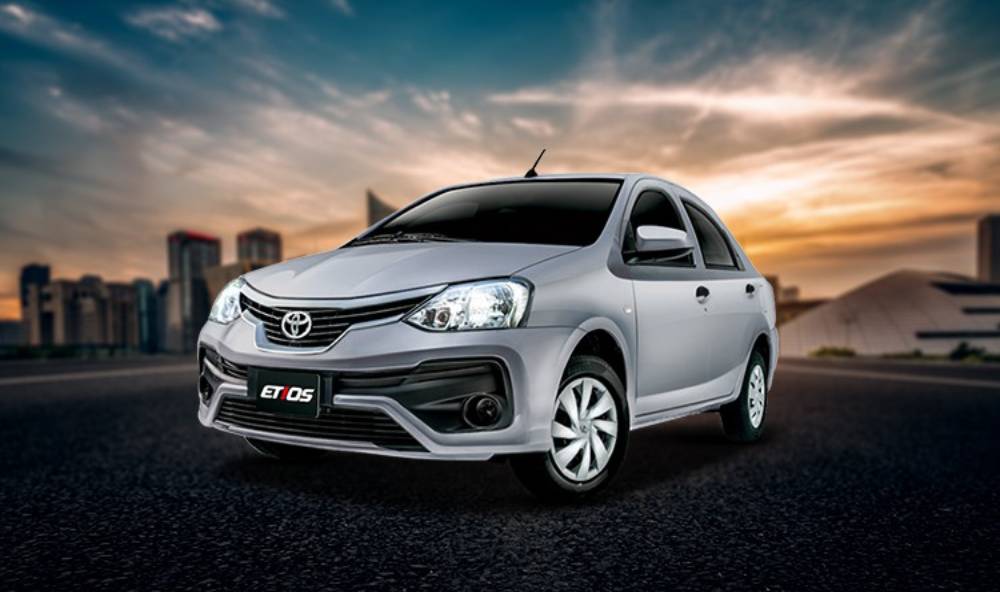 Toyota Etios
Mid Size Economy Car (AC)
Passengers: 5 (including Driver)
Rs .12(300km min)/km
The Toyota Etios has a classy look & best looking cars in the segment.
---
Book Now
---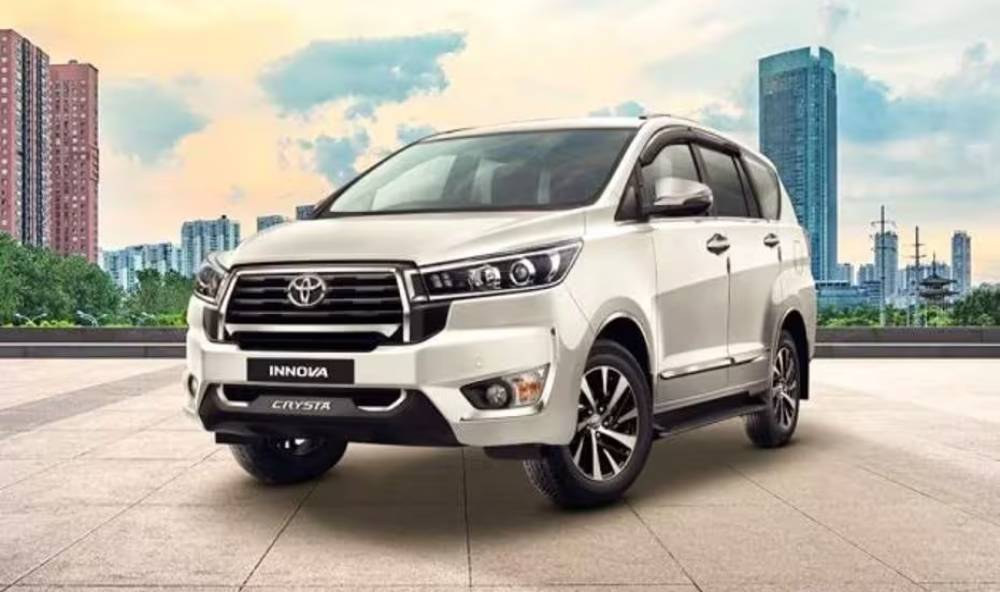 Toyota Innova crysta
Luxury Car (AC)
Passengers: 7 (including Driver)
Rs .17(300km min)/km
By Toyota Japan offers best A/c and comfort in its class.
---
Book Now
---
Rajasthan Tours
Explore the enchanting land of heritage and culture with Jodhpur Cabs Taxi Service. Rajasthan, located in the northern part of India, is renowned for its rich history and magnificent palaces, and we offer a range of tours to some of the most iconic destinations in the state.
Embark on a mesmerizing Udaipur Sightseeing Tour and discover the City of Lakes, with its beautiful palaces and serene lakeside views. Immerse yourself in the regal ambiance of Jaipur, the Pink City, on our Jaipur Sightseeing Tour, where you can explore magnificent forts, vibrant markets, and royal palaces. Experience the golden sands and exquisite havelis of Jaisalmer on our Jaisalmer Sightseeing Tour, taking you to the heart of the Thar Desert.
Visit the spiritual town of Pushkar on our Pushkar Sightseeing Tour, known for its sacred lake and the famous Pushkar Camel Fair. Take a refreshing retreat to the hill station of Mount Abu on our Mount Abu Sightseeing Tour, surrounded by lush greenery and offering breathtaking views. Explore the majestic forts of Chittorgarh on our Chittorgarh Tour and witness the grandeur of one of Rajasthan's largest forts.
Marvel at the impressive fortifications of Kumbhalgarh on our Kumbhalgarh Sightseeing Tour, known for its expansive walls and panoramic views. And for wildlife enthusiasts, our Ranthambore Tour takes you to Ranthambore National Park, where you can spot majestic tigers and other wildlife species.
With Jodhpur Cabs Taxi Service, you can experience these incredible destinations with comfort and convenience. Our knowledgeable drivers will guide you through each tour, providing valuable insights and ensuring a smooth and enjoyable journey. Whether you're traveling solo, with family, or in a group, we have a variety of vehicles to accommodate your needs.
Book your preferred tour with Jodhpur Cabs Taxi Service and embark on an unforgettable journey through the heritage and cultural treasures of Rajasthan. Let us be your trusted partner in exploring the wonders of this majestic state.
---
---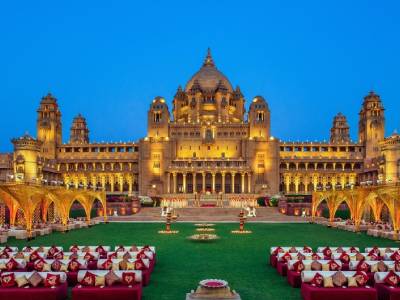 Umaid Bhawan Palace
Perched high over the desert capital of Jodhpur, it is the rest of the remarkable manors of India.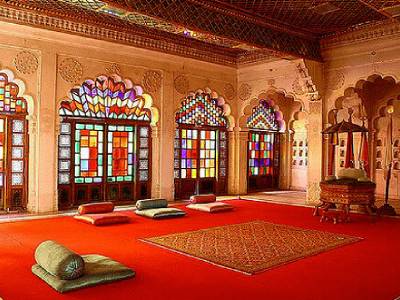 Moti Mahal
It is located on the banks of the Chambal River and is one of the most popular tourist sites in Jodhpur..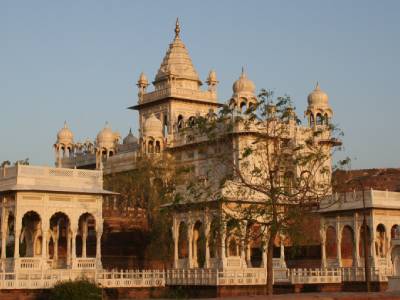 Jaswant Thada
Famous for his personal and political integrity, King Jaswant Singh of Jodhpur was a great philanthropist.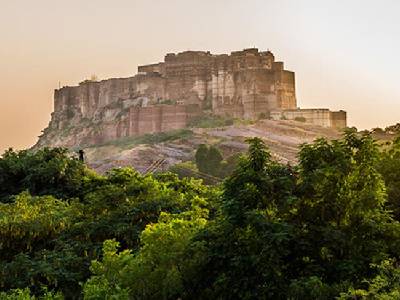 Mehrangarh Fort
It was constructed by the Maharaja of Jodhpur, Maharaja Mehrangarh in the 18th century.
Fill The Contact Form Below.
---
Why Choose Us Jodhpur Cabs Taxi Service?
1How can I book a taxi with Jodhpur Cabs Taxi Service?
Booking a taxi with us is easy. You can make a reservation through our website by filling out the booking form, or you can give us a call on our provided contact number. Our customer support team is available 24/7 to assist you with your booking.
2What are the destinations covered by Jodhpur Cabs Taxi Service?
We provide taxi services not only within Jodhpur but also offer tours to various destinations in Rajasthan. Our popular tours include Jaipur, Udaipur, Jaisalmer, Mount Abu, Pushkar, Chittorgarh, Kumbhalgarh, and Ranthambore.
3Can I customize my tour itinerary with Jodhpur Cabs Taxi Service?
Yes, absolutely! We understand that every traveler has different preferences and requirements. You can customize your tour itinerary according to your interests and the places you wish to visit. Our drivers will assist you in planning the best route and ensuring a smooth and enjoyable journey.
4Are the drivers of Jodhpur Cabs Taxi Service experienced and knowledgeable about the destinations?
Yes, our drivers are experienced professionals who are familiar with the routes and destinations in Rajasthan. They have extensive knowledge about the local attractions, history, and culture. They will provide valuable insights and suggestions to make your tour memorable.
5Is there a fixed pricing structure for the tours offered by Jodhpur Cabs Taxi Service?
Yes, we have a transparent and competitive pricing structure for our tours. The pricing may vary depending on the duration of the tour, the distance traveled, and the type of vehicle chosen. We provide upfront pricing without any hidden charges, ensuring that you know the cost beforehand.
6Are the taxis of Jodhpur Cabs Taxi Service well-maintained and comfortable?
Yes, we take pride in maintaining a fleet of well-maintained and comfortable taxis. Our vehicles undergo regular inspections and maintenance to ensure they are in excellent condition. We offer a range of vehicles to choose from, including sedans, SUVs, and luxury cars, providing a comfortable and enjoyable travel experience.
7Is Jodhpur Cabs Taxi Service available for both local and outstation travel?
Yes, our taxi services are available for both local travel within Jodhpur and outstation travel to various destinations. Whether you need a taxi for sightseeing within Jodhpur or for exploring other cities in Rajasthan, we are here to fulfill your travel needs.
8Is Jodhpur Cabs Taxi Service available 24/7?
Yes, our taxi service is available 24 hours a day, 7 days a week. Whether you need a taxi in the early morning, late at night, or any time in between, we are ready to serve you.
9How can I contact Jodhpur Cabs Taxi Service for assistance during my journey?
We have a dedicated customer support team available to assist you during your journey. You can reach us through the provided contact number or email. Our team will be happy to address any queries, concerns, or provide assistance throughout your travel experience.
Customer Reviews
---
I am very happy with the Taxi Services provided by Poonam chand. Probably one of best TAXI services. Would Recommend Only the Taxi Services. Thank you Mr poonam chand, Really enjoyed your driving us through the Desert.
Rahul
I booked cab through jodhpur best tour & Travels. Had a great experience throughout my journey for 3 days. Driver assigned was decent and polite. Enjoyed the ride. Would recommend them anytime.
Rakesh Joshi
Punctual, excellent car and very good reliable service. I rented this company's car based on its Google and Trip advisor reviews and i was not disappointed at all. The driver or as the Owner Mr. poonam chand just very politely calls him Journey assistant .
Twinkle